Did you know there was another
Sugar Bolus
going on?!? Well, there is!
This week's sugar bolus is giving away to one lucky reader a
Tummietote from Tallygear
and
TigTagz wristbands
! The really cool thing about this give away is that there are many uses for both of these products. You don't HAVE to have diabetes to use them!
The Tummietote can hold anything - a cell phone, a wallet, money, id.... or an insulin pump or cgm! Wendy even wears one to the gym so that her phone is with her at all times. (We know all about this, don't we Moms?)
The TigTagz can be personalized to show medical conditions - like diabetes, celiac disease, or an allergy. OR they can personalized with important contact information and be worn on field trips or places where there will be lots of children.
And all you have to do is enter!
BUT-- you better hurry! Time is running out! You have until
THIS THURSDAY
(September 9, 2010) at
MIDNIGHT!
So run on over to
Candy Hearts
and get yourself in the mix! This just might be your lucky day!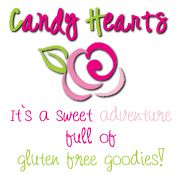 *** To see who is hosting the next
SUGAR BOLUS
- or to sign up yourself - check out my
SUGAR BOLUS
tab above!