Do you like free stuff? I
LOVE
free stuff. I especially love really cool free stuff!
If you're like me, then you've got to check this out!
CandyHearts is having a Blog Warming Party! Woo-Hoo! Free Stuff AND a party?!?
Get your tushy over there and check it out! Just click on her super cute button and you'll be whisked away....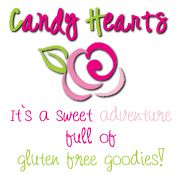 WAIT!!!
Before you do...
I've updated just about all of the tabs above! There's some good stuff there! You should check it out, too! You can read all about us, find out about Sweetpea's dx story, get a list of great D sites and some really sweet D blogs! It's all there!
Of course, if you can think of something I've left out (or if I've left YOU out) just email me or leave a comment and I'll add it in!
Of course, new goodies will be added all the time so check back often!
Now what are you waiting for? Start clicking!